About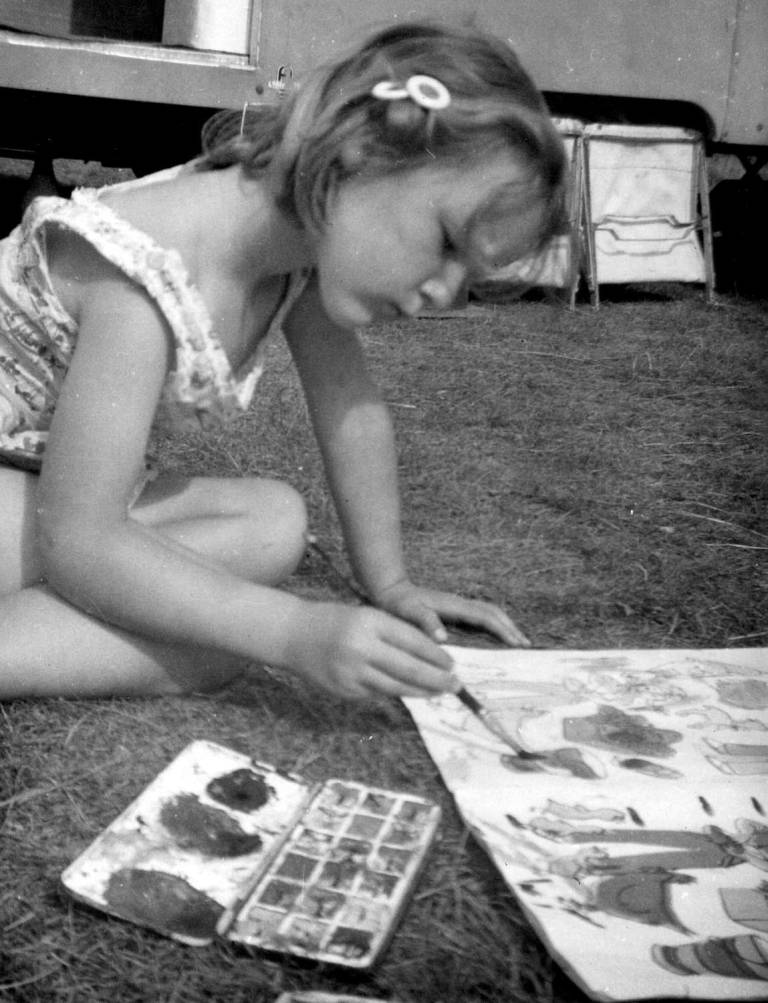 Living by the sea in St Leonards has opened up a whole new horizon…
Originally from Cheshire, I lived as a pioneer for 20 years in Milton Keynes (as far inland as you can get in England) and moved to live by the sea in 2002. I completed a Foundation Course at Bath Academy of Art in Corsham followed by a BA(Hons) in Fine Art at Preston Polytechnic when it was at the Storey Institute in Lancaster.
My first exhibition was a sell-out, selected by Adrian Henri for the Serpentine Summer Show in 1981.
I continue to show in various galleries and non gallery spaces and have work in several private and corporate collections.
I describe myself as a painter printmaker as both processes inform my work.
Whilst I often aim to make a "proper" editioned print with each one looking the same, my waywardness usually gets in the way and I end up with individual images with similar elements. I like this way of working which often leads me in new directions that I wouldn't have discovered by purely painting or sticking to a rigid print format.
I have variously experimented with etching (and most recently solar plate etching), screenprint, monoprint, collagraph, Gelli plates and digital images. I also enjoy making hand made books.
My grandfather was a copperplate engraver and made beautiful hand drawn monograms and letter heads (even some invitations for Buckingham Palace) which has always made me feel slightly inadequate so I tend to focus on colour and texture more than drawn line.
Most of my work on paper includes both painting and printmaking techniques.