About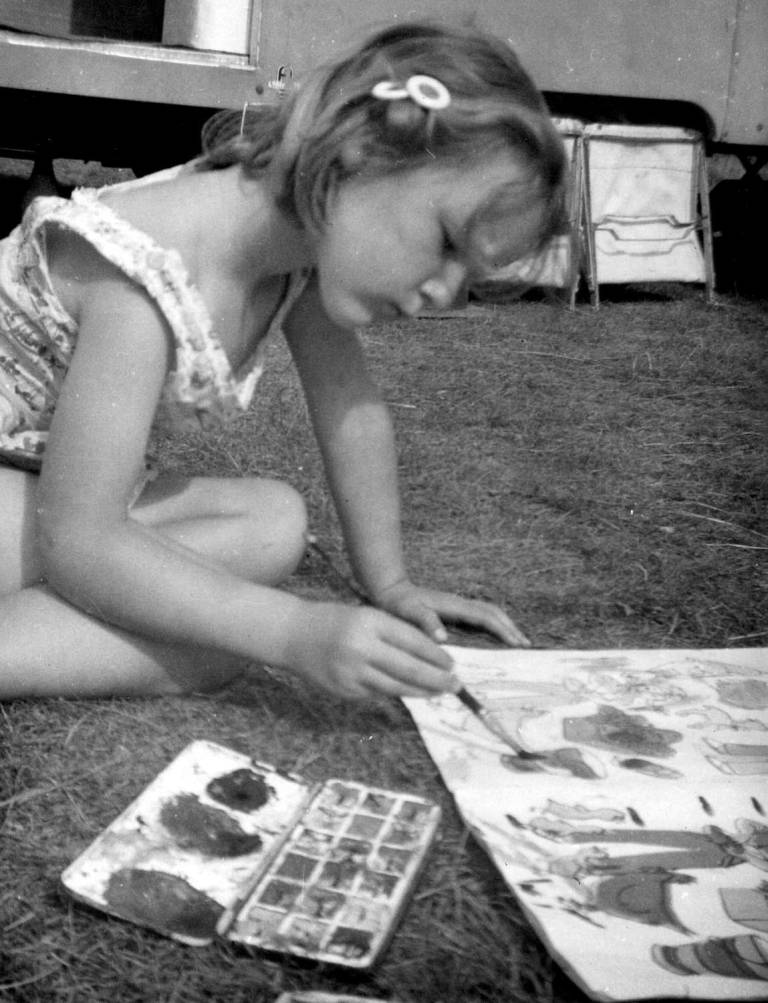 Living by the sea in St Leonards has opened up a whole new horizon…
Originally from Cheshire, I lived as a pioneer for 20 years in Milton
Keynes (as far inland as you can get in England) and moved to live by the sea
in 2002. 
I did my Foundation Course at Bath Academy of Art in Corsham followed by
a BA(Hons) in Fine Art at Preston Polytechnic when it was at the Storey
Institute in Lancaster.
My first exhibition was a sell-out, selected by Adrian Henri for the
Serpentine Summer Show in 1981.
I continue to show in various galleries and non gallery spaces and have
work in several private and corporate collections.
I describe myself as a painter printmaker as both processes inform my
work.
The sea, the sea, the sea and everyday objects that wash up in my studio
are a constant inspiration. I can't resist a rusty enamel jug!
My current work explores a theme of Vessels; both ancient amphorae and
abandoned boats. Perhaps they are on the sea bed, full of treasure waiting to
be discovered or ghost ships slowly disintegrating in the underwater world.
Please email me to join my mailing list and Like my page on Facebook to
hear of workshops and special offers.