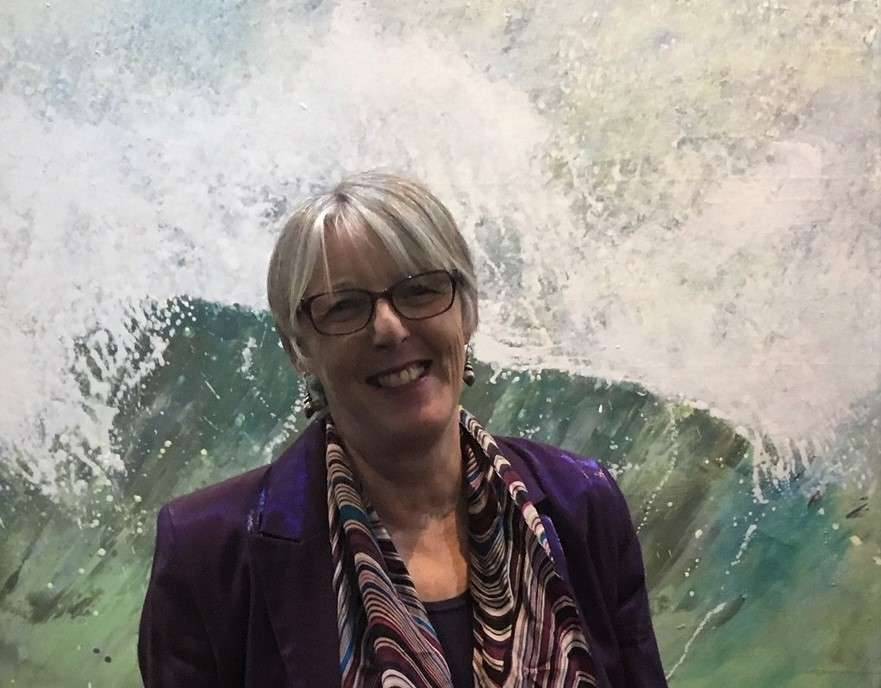 Artist's Statement
Since moving to the coast my latest work is inspired by the sea and life in Hastings, from the frothy sea's edge to the distant horizon. The nearest wave as it crashes or simply washes on the shore is an endless fascination as colour and form exist in a unique moment,
Working with an energy like the wave itself, I make paintings and prints in layers which may be finished in one session or over a period of weeks. Sometimes the marks gather together in a crest, or seem to float like flotsam, across the surface.

I continue to be make paintings of still life objects, often a simple domestic item such as a rusty enamel jug. Life-size with no narrative context, the layered paint and distressed surfaces suggest its use over a period of time.

I completed a Foundation Course at Bath Academy of Art in Corsham followed by a BA(Hons) in Fine Art at Preston Polytechnic when it was at the Storey Institute in Lancaster.

My first exhibition was a sell-out, selected by Adrian Henri for the Serpentine Summer Show in 1981.

I continue to show in various galleries and non gallery spaces and have work in several private and corporate collections.